The portrait of Henry Baines, the botanist and creator of York's Museum Gardens, was painted in 1874 by the Yorkshire artist Thomas Banks (1828-1896). Its recent conservation has been fully funded by the Friends of York Art Gallery.
Peter Hogarth, a member of the Friends, and co-author of The most fortunate situation: The Story of York's Museum Gardens, writes about the portrait in the context of Baines's life, career and family connections.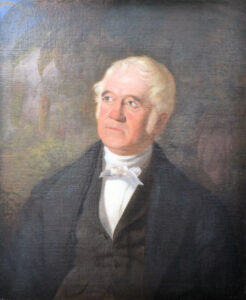 Thomas Banks (1828 – 1896), Henry Baines (1793 – 1878) Botanist of York, 1874, oil on canvas. 
Photo credit: York Museums Trust ©