Artworks chosen by members of the Friends

November's Artwork of the Month has been chosen by Jeanne Nuechterlein, Reader in History of Art at the University of York, and member of the FYAG committee.
This intriguing portrait of a young man, painted in 1556, featured in the exhibition  'Making a Masterpiece: Bouts and Beyond, 1450-2020', which Jeanne co-curated. Here she explains why the portrait has become a firm personal favourite, despite both the sitter and artist being unknown.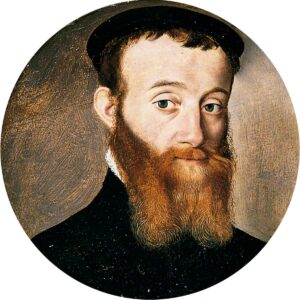 Unknown Netherlandish artist, Portrait of a Man, 1556, oil on wood, diameter 19.3 cm. York Art Gallery
Photo credit: York Museums Trust ©