Our Gallery talks moved online during lockdown.
This month's artwork is Albert Moore's A Venus (1869).
Marte Stinis, a PhD student at the University of York, writes about one of the most important paintings in York Art Gallery, by the York-born Victorian artist Albert Moore, a pioneering figure in the aesthetic movement.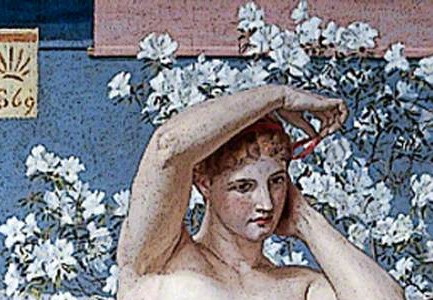 Albert Joseph Moore (1841-1893), A Venus (detail), oil on canvas
York Museums Trust ©